Dr. No: "I'm a member of SPECTRE."
James Bond: "SPECTRE?"
Dr. No: "SPECTRE. Special Executive for Counter Intelligence, Terrorism, Revenge, Extortion. The four great cornerstones of power headed by the greatest brains in the world."
James Bond: "Correction. Criminal brains!"
Dr. No: "The successful criminal brain is always superior. It has to be!"
The very first Bond film, Dr. No (1962), introduced cinema to the organization then known as an all-caps acronym: SPECTRE. Dr. No, the titular villain of the first Bond picture, cites himself a member and introduces Sean Connery's character to a criminal group that would give him trouble in a number of future film installments.
Later pictures inform SPECTRE is headed by the genius and supervillain Ernst Blofeld, who would eventually appear in one form or another across seven Bond films, becoming the most identifiable Bond villain as well as the inspiration for parodies like Dr. Evil in the Austin Powers franchise.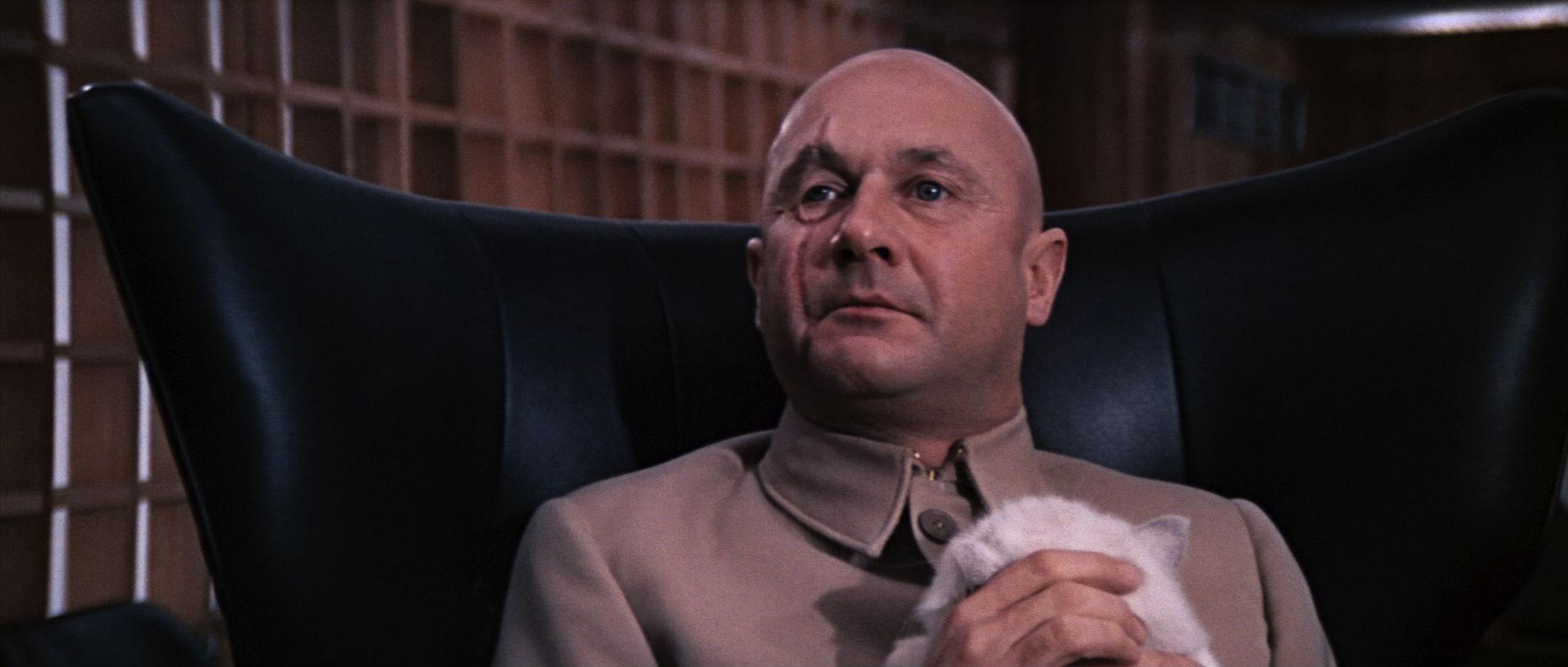 So why, after all these years, in the 2015 Bond film Spectre, is the franchise once again featuring Blofeld as the villain? It's the result of a decades-long legal battle that finally settled in 2013.
In 1958, an informal company known as Xanadu Productions was formed by Ian Fleming, Ivar Bryce, Ernest Cuneo, and Kevin McClory. The group was working on treatments that were to evolve into the first Bond film. During that time, the ideas of SPECTRE and Blofeld were concocted as part of numerous works and revisions. During this time, McClory was also working on a feature film called The Boy and the Bridge, which released in 1959. It didn't do very well at the box office and, as a result, Fleming's interest in McClory and his ability to adapt Bond for the screen faltered. Jack Whittingham was brought into the fold to assist with the Bond script. Soon, he and McClory finished a script tentatively titled Thunderball.
In 1960, Fleming adapted Thunderball into a novel and included many of the concepts of McClory's screenplay, such as SPECTRE and Blofeld. The novel didn't give McClory any credit for his contributions, and he was quick to sue. After a series of legal battles, the court's decision allowed for the adaptation of Thunderball (1965) into a film, with McClory as producer, and stipulated McClory could not make any further adaptations of the Thunderball material for at least ten years. (In 1983, McClory's own production company adapted Thunderball into Sean Connery's final Bond film, Never Say Never Again.)
Though Thunderball served as the official introduction of Blofeld on screen, From Russia With Love (1964), the second Bond film, briefly features an unnamed Blofeld identified only in the picture's closing credits. The character is absent in Goldfinger (1965). Blofeld and SPECTRE return in You Only Live Twice (1967), the first "true" appearance of Blofeld as a leading villain. Blofeld then again serves as Bond's adversary in On Her Majesty's Secret Service (1969) and Diamonds are Forever (1971). At that time, both the Blofeld character and the SPECTRE organization were written out of future Eon Films productions of Bond material. (Eon has produced every bond film since Dr. No except McClory's Never Say Never Again.)
On November 15, 2013, the McClory estate settled with Danjaq, LLC and MGM acquired full copyrights to Blofeld and SPECTRE. MGM celebrated this highly-anticipated victory by basing the latest entry in the Bond series on the organization and character, donning Spectre the film's title. It marks the first time since 1971 that the entities have been mentioned by name in an Eon-produced Bond film.
For the new film, MGM dropped the acronym and stylized the organization simply as Spectre, developing a new story arc for Blofeld and the criminal group. In the rebooted story, Blofeld (Christoph Waltz) is revealed to be Franz Oberhauser, Bond's (Daniel Craig) adoptive brother, the son of Hannes Oberhauser (mentioned in Fleming's short story Octopussy), who was Bond's legal guardian after being orphaned at the age of eleven. Believing that their father loved Bond more than him, Franz killed Hannes and faked his own death, taking on the name Ernst Stavro Blofeld and eventually organizing Spectre with ambitions of global domination, as well as a personal charge to destroy James Bond.
None of this would have been possible without the McClory estate finally settling their legal issues with MGM.