Making a Murderer (2015) is a multi-episode documentary and Netflix Original Series about the trials of Steven Avery, a Wisconsin native exonerated for sexual assault charges after wrongfully serving nearly two decades in prison, only to be arrested again for first-degree murder following his release. Netflix does not release viewer records, so it is difficult to estimate how popular the series is according to actual viewers. The proof of the show's following is in the social media response: the show's official twitter page has 127,000 followers, and the #makingamurderer has been used over 60 million times since the show premiered. What seems to set Making a Murderer apart from similar true crime series, like The Jinx (2015) and is the online life of the show. The conversation does not appear to be dying down anytime soon, especially since rumors about a second season are one step closer to becoming reality according to the creators. True crime is not a new genre; however, it has recently led an interesting journey across mediums (The Serial podcast, starting in 2013, has also enjoyed great populartity). Netflix original programming like Making A Murderer is the next evolutionary step for true crime television and may end up redefining the genre completely.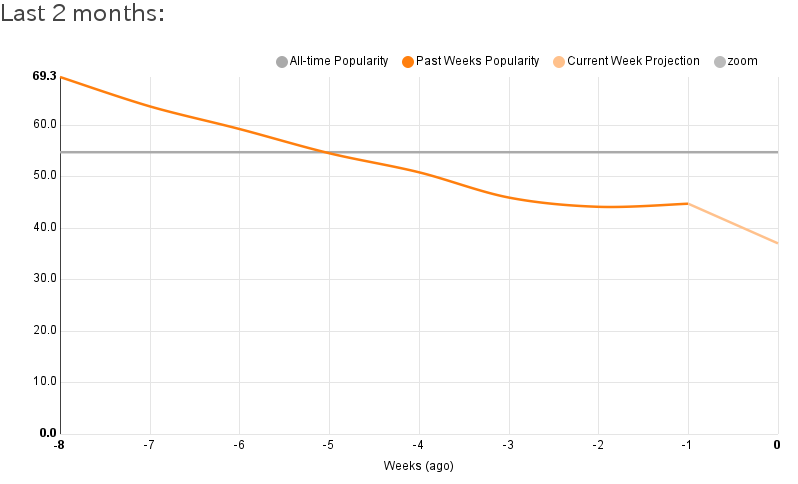 Twitter hashtag mentions and shares for #makingamurderer (in millions). Source: Hashtagify
True crime as a genre has literary roots and dates back to the 1920's in America. Truman Capote's novel In Cold Blood is credited with shaping the modern American true crime genre and cementing the relationship between investigative journalim and American crime. In Cold Blood has a lasting presence on the genre and has been adapated into a TV miniseries (1996) and multiple major motion picture adaptations, such as Capote (2005), which won Philip Seymour Hoffman an Oscar. The assassination of President John F. Kennedy in 1963 thrust crime into the television era when for the first time every broadcast shared the breaking news and continued live coverage for days. The next major leap for crime in the media was the rise of premium cable television in the 1970's, as well as the birth of the "24 hour news cycle" in the 1980's. These historical eras in televsion and American culture crafted the formula for true crime television as we know it today. More channels meant greater demand for programming, and original content and shows were necessary to fill the 24/7 scheduling blocks for many channels.
Enter O.J. Simpson and the car chase watched live by over 90 million viewers. The Simpson murder trial lasted from 1994-1995 and was broadcast live daily to millions of viewers on countless network and cable channels; in fact the verdict captured an audience of over 150 million viewers. Television companies capitalized on the phenomenon of the Simpson trial by launching networks and channels devoted to true crime. Investigation Discovery is the most watched subscription cable television channel among women aged 25 to 34 in America, and the channel finds itself the lone subscription cable channel in the top 20 rated channels of 2015. HBO has a history of hit documentary specials and programming focussing on high-profile crimes in America, like Paradise Lost (1996, 2000, 2011) about the "West Memphis Three" trial. There was little surprise The Jinx attracted one million viewers during the six-episode run, since HBO was repeating and tweaking their own multi-episode docudrama format. They hired Andrew Jarecki, the creator of the film All Good Things (2010), an adaptation of Robert Durst's life and crimes, to helm the documentary series, and since Durst was a fan of All Good Things, he offered Jarecki a sit-down interview for The Jinx. Even the O.J. Simpson trial is getting another true crime treatment in American Crime Story (2016), a network series and dramatized version of Simpson's arrest and murder trial. The resurgence of true crime in popular American culture highlights the diversity and flexibility of the genre. The narrative can be a whodunnit mystery, an invitation for viewer's to form a court of public opinion and a sensational dramatizing of real-life crimes.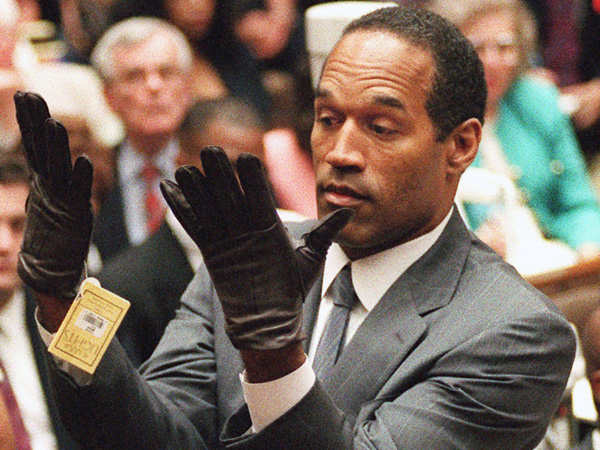 Source: People Magazine Online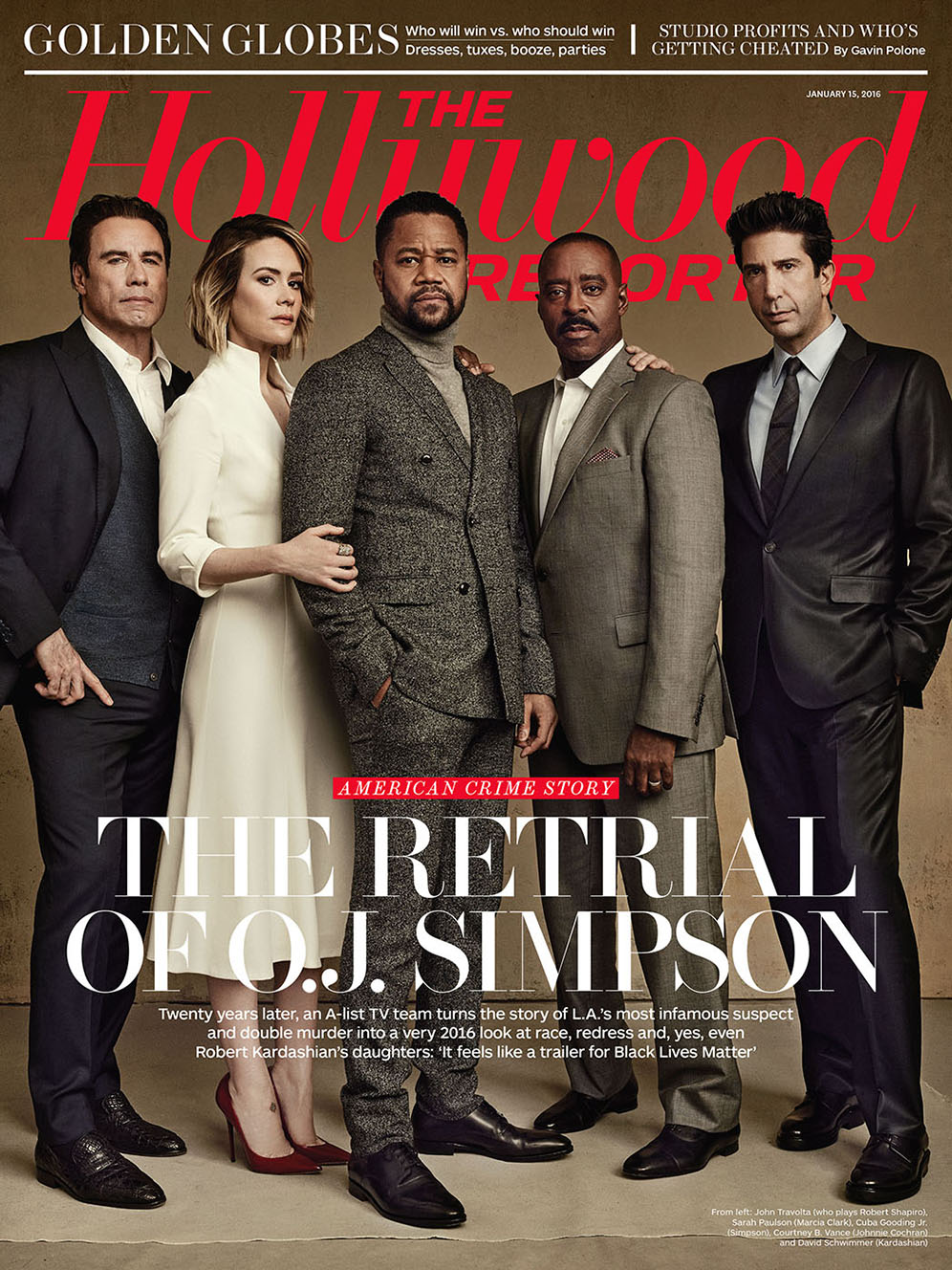 In many regards, Netflix is simply taking notes on what is popular in American culture and creating or buying content based on their research, so Making a Murderer is the culmination of a reciprocal relationship between the Netflix business model and the demands of its subscribers. Netflix is following suit wiith many other companies and producing true crime content for their audience; however, they are focusing on creating well-funded series rather than the low-budget short programs prominent on Investigation Discovery. The appeal of the multi-part format lends well to true crime programs and allows creators to explore various narratives and elements of these often complex stories.
The technology and business models supporting Making a Murderer are also making an imprint on the future of the true crime genre. A lot of credit is also due to the technology meeting the demand for streaming services like Netflix. Low cost devices like Roku players allow Netflix to get programming to viewers through multiple sources. Netflix also benefits from a lower subscription cost ($9 a month) than cable television and similar services like HBO GO ($15 a month). And of course, a key distinguishing attribute of Netflix is their choice to release full seasons of content at once, especially original content, providing shows in a manner that is convenient for viewers who want to choose their own viewing schedule (and often binge on whole shows in one or two viewings). The Netflix audience watches as little or much as they want at any time they want, and the instant gratification desires of millennial subscribers are met. Netlix is not the only subscription streaming service and is definitely not the first to tackle true crime docudramas. However, Netflix's flipped business model of releasing full seasons and offering low-cost quality programs to subscribers has challenged cable TV's rules of operation. By all accounts the plan is working, and the Netflix business model is a big reason for the success of series like Making a Murderer.
What I consider the "Netflix formula" for original content will allow the company to continue to redefine the true crime genre. As Netflix created Making a Murderer, which in turn is remolding the traditional format of true crime television, this will lead to a new standard true crime model that can be emulated again and again. As The Innocence Project teaches us, there is no shortage of cases like Steven Avery's in America and Netflix may continue to shape the true crime genre of years to come.