"There's a right way to be single, and a wrong way to be single." Or so says Alice (Dakota Johnson) at the beginning of How to Be Single (2016), the latest film to tackle the trials and tribulations of dating and mating in New York City. But if you expect it to follow the usual patterns and end with the usual resolutions of a rom-com about single, struggling 20-somethings, you will likely be surprised – maybe even impressed.
The "right" way to be single, we're told at the start, is to be like Alice's co-worker, Robin (Rebel Wilson), who heads straight from work to the bar, refuses to buy her own drinks and regularly wakes up in a stranger's apartment. Robin doesn't do breakfast, and she doesn't sleep with the same guy twice. She more than thrives in our current hook-up culture, and she's having a lot of fun.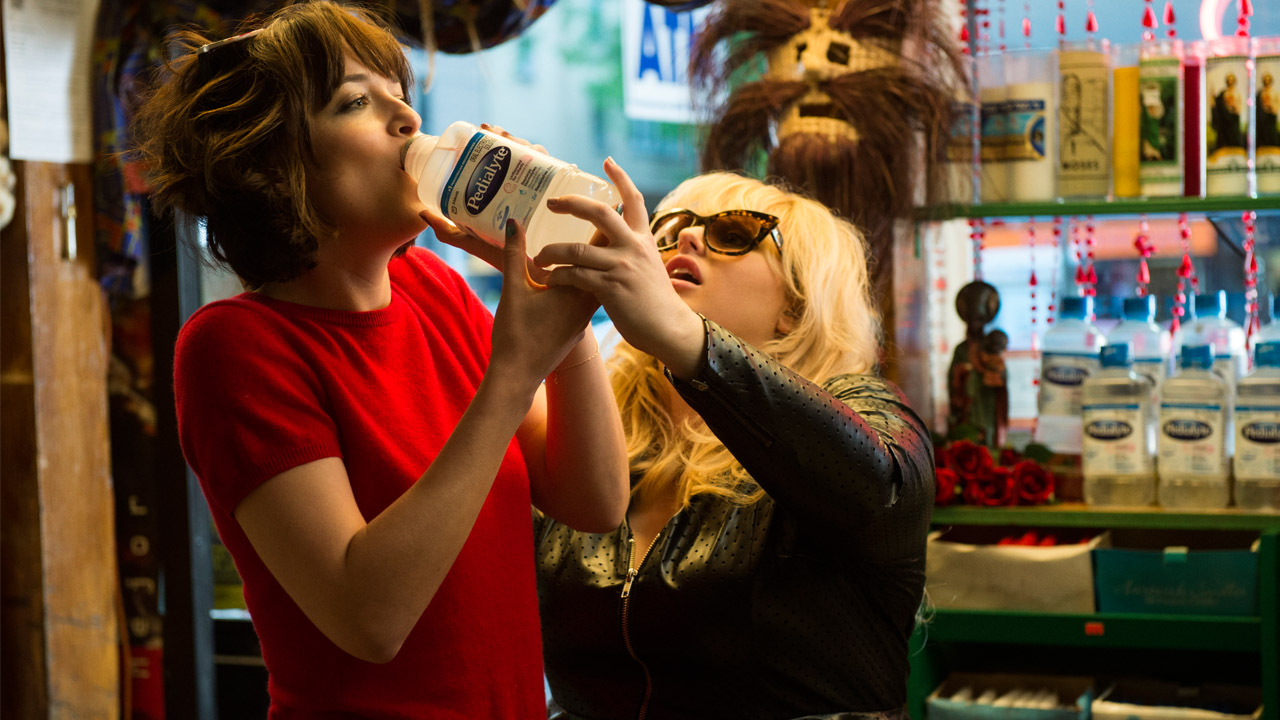 Dakota Johnson and Rebel Wilson in How to Be Single (2016)
Lucy (Alison Brie), on the other hand, demonstrates the "wrong" way to be single. When we meet her, she's sitting in a café, planning a wedding. Her wedding. Which is fine, until a fellow coffee-guzzler approaches and asks when the Big Day is. "Exactly 18 months after I meet the right guy," Lucy casually replies, scaring literally everyone. She boldly believes in the concept of soul mates, and while she'd fit like a glove in a Nora Ephron movie starring Meg Ryan and Tom Hanks, she sticks out like a sore thumb in her own environment. She's stuck in a city full of Robins, and she's not having any fun.
These two are far from the only characters worth mentioning in How to Be Single but, since they clearly represent the far left and the far right of the dating spectrum, they prove the most apt for expressing the film's overall philosophy on single life. You think you know exactly where their stories are going: Alice will turn out to be wrong. Robin has to tone it down and Lucy has to loosen up in order for both to get to that Happily Ever After a film this light-hearted is bound to give them. Maybe Robin falls in love, and Lucy learns that marriage and kids is something that can wait a while. Characters this messy always get at least a little cleaned up before the end credits roll.
But here's what really happens: Robin and Lucy don't change. At all.
When we're introduced to Robin, she's dancing at a club. When we see her for the last time, she's dancing at the same club, just in a different dress and with a different guy. She doesn't try to change her ways. But to be fair, why should she? Similar to Broad City (2014 - ), this is a progressive diversion from nearly every other representation of this culture in film or television, which tend to highlight the downsides to the freewheeling single lifestyle. Think Girls (2012 - ) or Netflix's Love (2016 - ). While both shows appear to offer a window into the single life of today's millennials, none of their characters are having this much fun.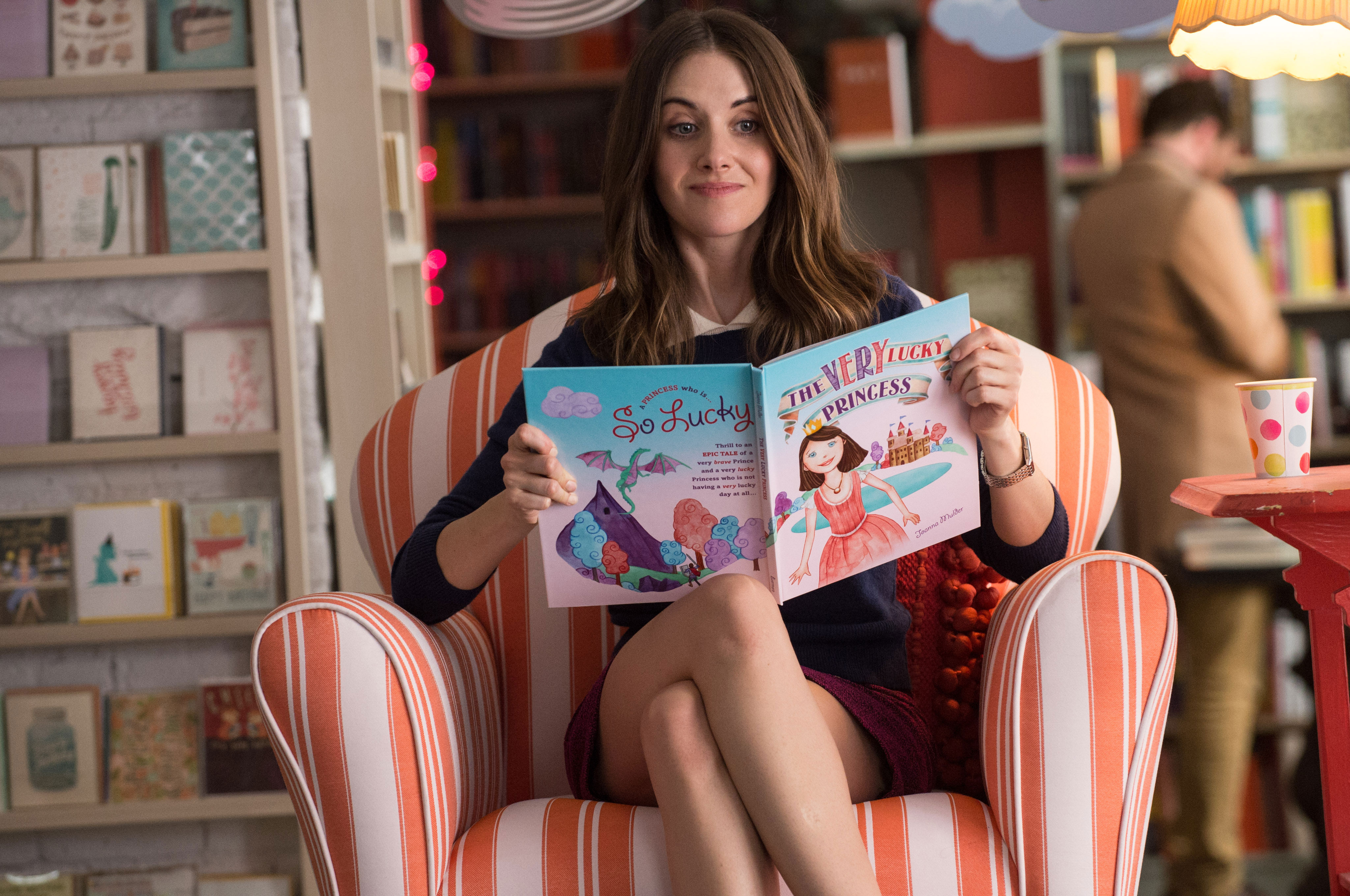 Alison Brie in How to Be Single (2016)
Lucy's a bit of a different story, only because you can't help but want her to lay off the marriage obsession. We never even learn what she does for a living. However, it's during a public mental breakdown, when she literally pulls her hair out, that she meets the man who will become her husband before How to Be Single even ends. It's not that Lucy has to alter her expectations in order to find what she's looking for; she just has to find someone who's looking for the same thing.
You could chalk this lack of character development up to poor writing, or you could view it as an acknowledgement that, in real life, people's deep-seated habits and beliefs regarding love and relationships don't tend to radically alter. Intentional or not, the endings for these two women force us to consider the fact that maybe neither Robin or Lucy needs to change. In a time and place dominated by Tinder, texting and casual sex, one can chose to indulge in the hook-up culture wholeheartedly, not at all, or dance somewhere in between. We don't always need to realign our ways that diverge from the current norm. Maybe the key to millennial courtship isn't that there are dos and don'ts and rights and wrongs – it's that there isn't any key at all.